FAQ
NOVEC Energy Solutions Frequently Asked Questions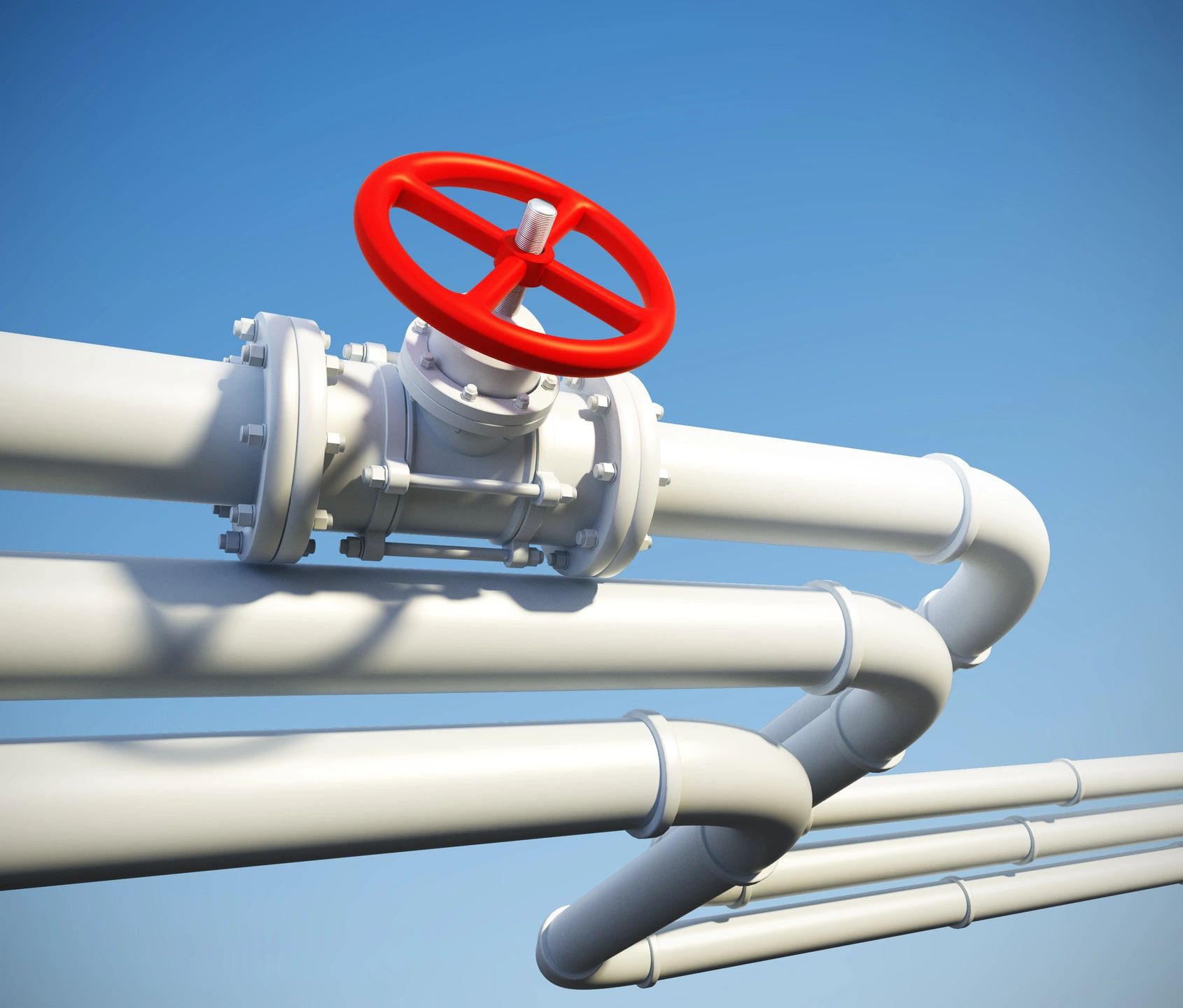 Q: Who is eligible to participate in de-regulation?
A: Any residential, commercial or industrial customer in Pennsylvania, Maryland, D.C., Ohio, Kentucky or Virginia can now choose their energy supplier.
Q: Why Choose NES?
A; By choosing NES, you are protecting yourself by locking in a twelve-month fixed price for your natural gas supply. This will protect you from the price increases that utility customers typically experience. You are also choosing a local company known for its superior customer service, integrity and reliability. NES buys and sells natural gas to thousands of customers just like you. We have the expertise to purchase your natural gas supply at very low rates and pass the savings on to you.
Q: How can NES reduce my natural gas bill?
A: The price you pay to your local utility can change on a monthly basis. If you are a typical natural gas consumer you use 80% of your gas from December through March. That's when historically prices are at their highest. The colder the winter the higher the price climbs. In a normal winter the price you pay to your utility increases as the cost of their gas increases. With NES you can lock in your winter price when prices are low, thereby removing you from the risk of prices increasing when you use most of your gas. It is like an insurance policy against prices going up.
Q: Will I receive two bills – a bill from my utility and abill from NES?
A: No! The great news is that you will still receive the same bill from your utility. Every utility bill is broken down into two parts. Part one is for the service cost of providing you the pipes to bring the gas to your home or place of business. The second part is the actual cost of the gas commodity. No matter who you buy gas from, a marketer or the utility, the cost of the pipes is the same. Your only difference will be the cost of the actual gas, and that is where you save money.
Q: What do I watch our for?
A: Watch out for marketers who are offering to sell you what is called wet gas or citygate gas. They are trying to confuse you. For instance, if a marketer tells you his cost of gas is $.047 cents a therm for wet gas or citygate gas, that is not the price you will see on your bill. They jack up the price another 7 to 10 percent, and also add a balancing charge on top of it. Always make sure that you are getting a burnetip price with balancing fees attached. That way you will be able to compare apples to apples. NES's price is always the price you see on your bill, it's a burnertip price.
Q: How do I sign up?
NOVECnet Frequently Asked Questions
How can satellite Internet provide such fast speeds?
NOVECnet incredibly fast Internet service is made possible by the groundbreaking NOVECnet satellite by ViaSat that launched in October of 2011. With 140Gbps of capacity, this single satellite has since made satellite technology history as it offers more capacity than all other communication satellites over North America combined.
Do faster speeds allow for faster page loading?
NOVECnet new service is nothing like the satellite Internet you've had in the past! NOVECnet lets you experience everything the Internet offers
How is NOVECnet Internet different from other Internet services?
While NOVECnet's high capacity allows for greater speeds, NOVECnet service also has new, highly-advanced web acceleration tools to increase page load times at an incredible rate. Not only can you do more on the Internet, but you can browse more quickly too!
Chat with friends and family using a webcam
Stream videos, TV shows and movies with fewer delays
Browse the web and read emails at incredibly fast speeds
Share photos and videos
Download and stream music on Internet radio stations
Connect all multimedia within your home, including other computers, tablets, smart phones, and web-enabled TVs
Does NOVECnet include a monthly data allowance?
Yes. Your usage is set to zero at the beginning of the monthly measurement period. If you use up your allowance in any given month we will alert you, and your service may be slowed or suspended until the end of the monthly measurement period. When the next monthly measurement period begins, usage is again set to zero and normal service will resume. NOVECnet is offered across three plans each with a different usage level. If you need more data than you currently have, it's easy to upgrade to a higher plan
Can current WildBlue customers take advantage of the new NOVECnet service?
Yes. Current customers can easily upgrade to NOVECnet Satellite Internet via the Priority Upgrade Program. The upgrade will require a new satellite dish and modem, installed by a certified technician.
Can customers who have WildBlue Internet remain with their current service?
Yes. Plus, we are planning new technology upgrades for you later this year as well. These changes will happen automatically as our upgrades become available.
Who is ViaSat?
The new NOVECnet Internet service is powerd by ViaSat, a satellite industry leader. ViaSat even provides services and products to the U.S. military and the U.S. government. Please visit www.viasat.com for more information.
What Can You Do With 1 GB?
| | | |
| --- | --- | --- |
| Plain Text Email | | 29,257 message |
| E-mail with Attachments | | 5,120 message |
| Web Surfing | | 3,413 pages |
| Digital Photos | | 1,024 images |
| YouTube Streaming | | 353 minutes |
| MP3 Music | | 256 downloads |
| Online Gaming | | 34 hours |
| Standard-definition Video | | 90 minutes |
Should I expect a loss of service during inclement weather like most satellite providers?
Is the service affected by weather? The service is only minimally affected by inclement weather typically only under severe conditions. You may notice slower speeds during rain and snow showers, but this normally only lasts until the rain or snow stops. Total loss of connectivity should not occur unless the storm is unusually severe.
Can I VPN using NOVECnet?
However, the service speeds will be slower directly proportional to the layers of security required to access each customer's network.
What if I have large trees that impede the line of sight from my dish to the satellite?
Unfortunately, line of sight is crucial to obtaining service. If you have been turned away in the past by other satellite dealers, then service will most likely not be available without clearing the obstructions. If you are unsure if you have obstruction, we can determine if service available with an onsite evaluation.
What is included in a standard installation?
A standard installation includes mileage to and from installation location.
Mounting and grounding the antenna to an outside wall, first level roof or another approved structure with HNS standard roof/wall mounting brackets, accessible with a 25 foot ladder. Wall mounts MUST NOT be mounted to surfaces, building materials, or structures that cannot support the wall mount (i.e., stucco, aluminum siding, vinyl siding, chimneys, trees or fences). Free-standing wooden posts are not authorized as pole mounts.
Antennas must be mounted a minimum of 5 feet off the ground and out of reasonable reach of small children.
One 100-foot exterior cable run with one point of entry through an exterior wall (sealed) and through one interior wall to an installed jack will be included in the standard install.
Use of a laptop to complete directing the antenna to the satellite.
Grounding the antenna from the ground block to the NEC-approved bonding point.
Weather-seal appropriate cable bushings, entry points, and mounting locations.
Will I be charged extra if the installation is non standard?
Most installs can be completed under the definition of standard installs. However, some jobs require additional hardware and labor for networking and/or installation. Any non-standard installs will be quoted prior to beginning work.
Who do I call for technical support?
You can reach technical support 24 hours/day, 7 days/week, and 365 days/year at 1-888-559-5854 for all of your tech support questions and trouble shooting.
HomeServe Frequently Asked Questions
Filter Easy Frequently Asked Questions